Description
The SGE 150 Gas Mask has multi-purpose applications and the following are their main characteristics:
Soft hypoallergenic silicone face seal with double bellow shape for unparalleled comfort to all facial shapes.

Polycarbonate, transparent (92% visible light transfer), ballistic visor. 

Very wide field of vision.

Lightness in terms of weight: 530 grams (size S/M) and 590 grams (size M/L)

1 standardised front threaded fitting for filter connection (standard EN148-1 or 40 mm DIN3183)

Easy maintenance.

Reusable mask.

Six strap harness with quick release system. 

Ergonomic orinasal pocket.

Tested for heat resistance.

Controlled air flow system prevents fogging even in rigid temperatures.

The full-face masks of the SGE series are Personal Protective Equipment that fall into category III with regard to the European Regulation 2016/425 and subsequent amendments.

SGE masks have been certified using the harmonised standard EN136:1998.
SGE 150 Gas mask specific features
Single front filter connection port.
How to pick the correct size for your SGE 150 Gas mask
Firstly selecting the right size for your Gas Mask is essential in order to prevent any leakage and discomfort. Therefore Mestel created a size chart that can help you find the right fit for you.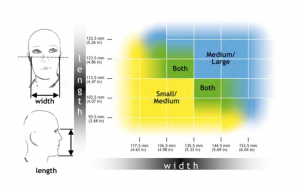 Accessories
The mask is compatible with all the Mestel Safety accessories: optical lens support, multipurpose filters.
Optionals
In addition the mask is compatible with all the integrated Mestel Safety optionals: PVC hood, speech diaphragm. In conclusion all the integrated optionals on request must be installed at factory by manufacturer.